WELCOME to the HTHIC Heritage & Slow TourismLAB.
The LAB is an independent think tank for experts – academics, professionals and business owners – as well as other individuals involved in, related to or with a specific interest in fields connected to heritage and tourism. In this LAB we explore the varying meanings and practices of Slow.  read more >
THE EIGHTH LAB, held on 27 October, was focused on Slow Art. Historian, museum educator and Global Coordinator for "Slow Art Day" Maggie Freeman and scriptor Armand Storck and his colleagues at Antwerp's Saint Paul's Church shared their enthusiasm for Slow Art and their experience with successfully organising Slow Art events.    
"Slow Art Day" is a one-day event that has been held in more than 1500 museums around the world and has inspired many museums and heritage organisations to adopt year-round programming focused on slow looking and visitor experience.  read more >
 [Posted 28 October 2021 Image Saint Paul's below courtesy Armand Storck]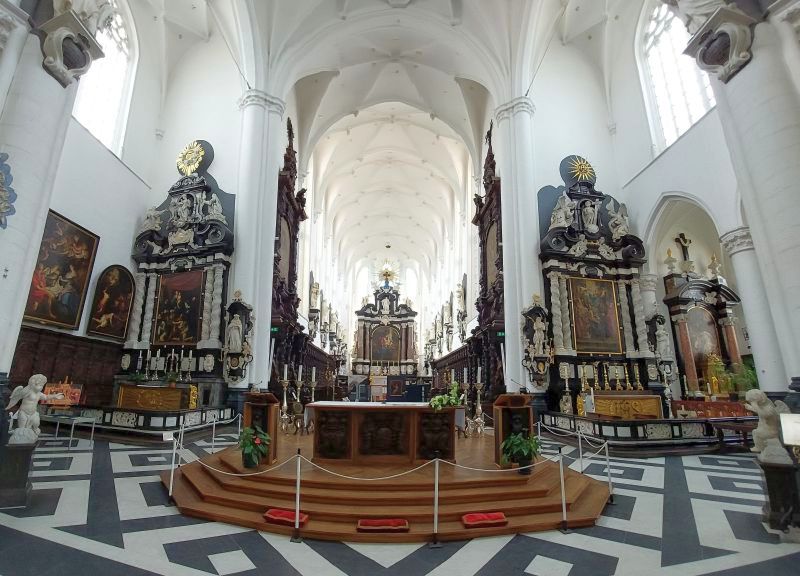 SCTEI, the Slow City evaluation system developed by Jeong Hyun Kim, offers scholars and practitioners the capacity to assess the attractiveness and/or performance of Slow Cities/Cittaslows in the context of sustainable tourism.
On 15 September, Jeong explained to participants in the LAB that this guiding tool for integrative sustainable tourism development at local and international levels comprises 7 domains, 18 sub-domains, and 60 items. Her PhD research showed that experts see "Heritage and local identity" as the primary domain.
about jeong >
 [Posted 16 September 2021]
MICHELE RUMIZ informed the participants about the new global partnership with Airbnb to promote sustainable tourism by providing tourists with unique insights into local food cultures and debates while supporting the local network.
Slow Food and Airbnb, he explained on 15 September 2021, work together to deliver social impact experiences – i.e. experiences hosted by non-profit organizations that connect travellers (and locals) to their cause. Airbnb waives its 20% fee to Slow Food.  read more >
 [Posted 16 September 2021]
"WE ARE WITNESSING
  A CULTURAL CHANGE that can have beneficial effects on people's lives: to live slow means to rediscover the sense of things, to have a different relationship with time, to live better with ourselves and others," according to the inspired and inspiring Paulo Corvo, assistant professor at the University of Gastronomic Sciences of Pollenzo-Bra in Italy, during the LAB meeting of 9 June 2021.
Michael Clancy of the Hartford University (USA) talked about the fact that speed is at the heart of values of utility, productivity, efficiency, competition and consumption, and the crisis we crises – crises of life satisfaction (happiness) and politics (democracy) – we are currently facing. He explained that we should see Slow in the context of "the rise of 'life politics'" and part of the individual search for "the good life".
Clancy shared his views on the ethical consumption aspects of Slow Food and Slow Tourism and the scalability of Slow Tourism.  Questions asked by attendees pertained to, for example, how Slow Tourism relates to responsible and sustainable tourism.
It was a great pleasure to have heritage and communications expert Javier Lizarzaburu as co-host in this 6th LAB meeting.  
 [Posted 10 June 2021]
EARTH MARKETS, SUSTAINABILITY AND SLOW TOURISM was the theme of the 5th LAB meeting which took place on 7 April.
Sustainability-focused events and festivals have become increasingly relevant for tourism professionals and scholars. Guided by Slow Food's three interconnected principles, Earth Markets define quality as "good, clean and fair" food.
The first Earth Market opened in Montevarchi in Tuscany in 2006. Currently, there are 75 Earth Markets in 28 countries.
On 7 April we discussed Burçin Kalabay Hatipoğlu and Kıvanç İnelmen's research which suggests that Earth Markets contribute to the conservation of biodiversity and economic and social sustainability by supporting small farmers, building communities, fostering social justice, and preserving cultural heritage.
We discussed the Earth Markets within the Sustainable Development Goals framework and their potential for tourism.
Most valuable was the experience the Earth Market organisers from Latvia and Italy – Astride Rozite, Guntars Rozitis and Walter Orsi – shared. Elena Sandrone, coordinator Earth Markets project at Slow Food, joined us to answer the many questions the curious participants had.  
The LAB meeting was part of the Terra Madre Salone del Gusto 2020-2021 programme.  read more >
[Posted 9 April 2021. Image Straupe Earth Market above by Renars Koris]
IS IT POSSIBLE to apply Slow as a national brand? What would it take? Or is Slow applicable to cities, regions and tourism products only?
Dr Zanda Serdane, a lecturer at the Christ Church Business School, Canterbury Christ Church University, visited the LAB on 3 February 2021 to present her research into Latvia. The differences in approach between Latvia and the case of, for example, "Morges Région Slow Tourisme", presented in December of last year, was striking and participants learned a lot from comparing these and other cases.
And did you know 'slowness' is one of the seven values of pilgrimage? James Simpson, project manager for St. Olav Waterway in Finland, spoke about "pilgrimage and long-distance hiking trails – the original slow tourism", gave us an update of the development of this great tourism experience and his ambitions for the near future.
[Posted 3 February 2021]
CONTACT US if you have relevant research results or valuable experience to share and/or wish to be notified about upcoming events.  read more >
The Heritage & Slow TourismLAB is brought to you by HTHIC | Elgin & Co.
They gratefully acknowledge the financial support of
DutchCulture | Centre for international cooperation
and the collaboration with
Dutch National Committee of ICOMOS | International Council on Monuments and Sites.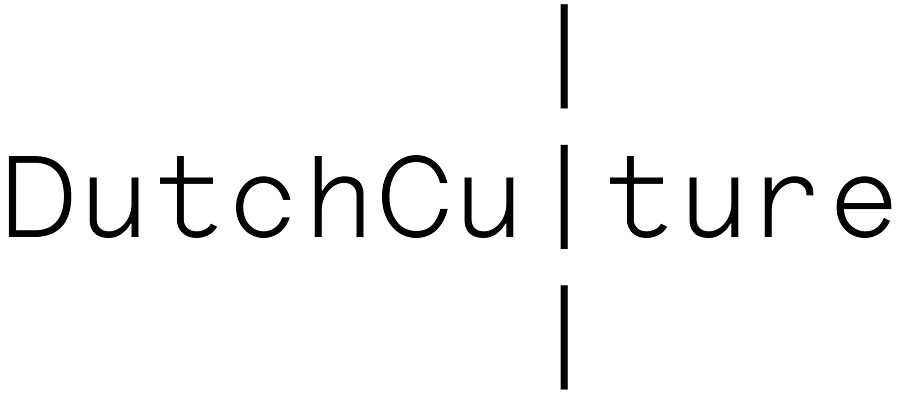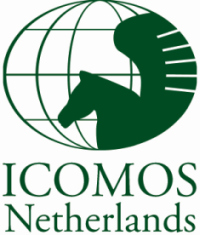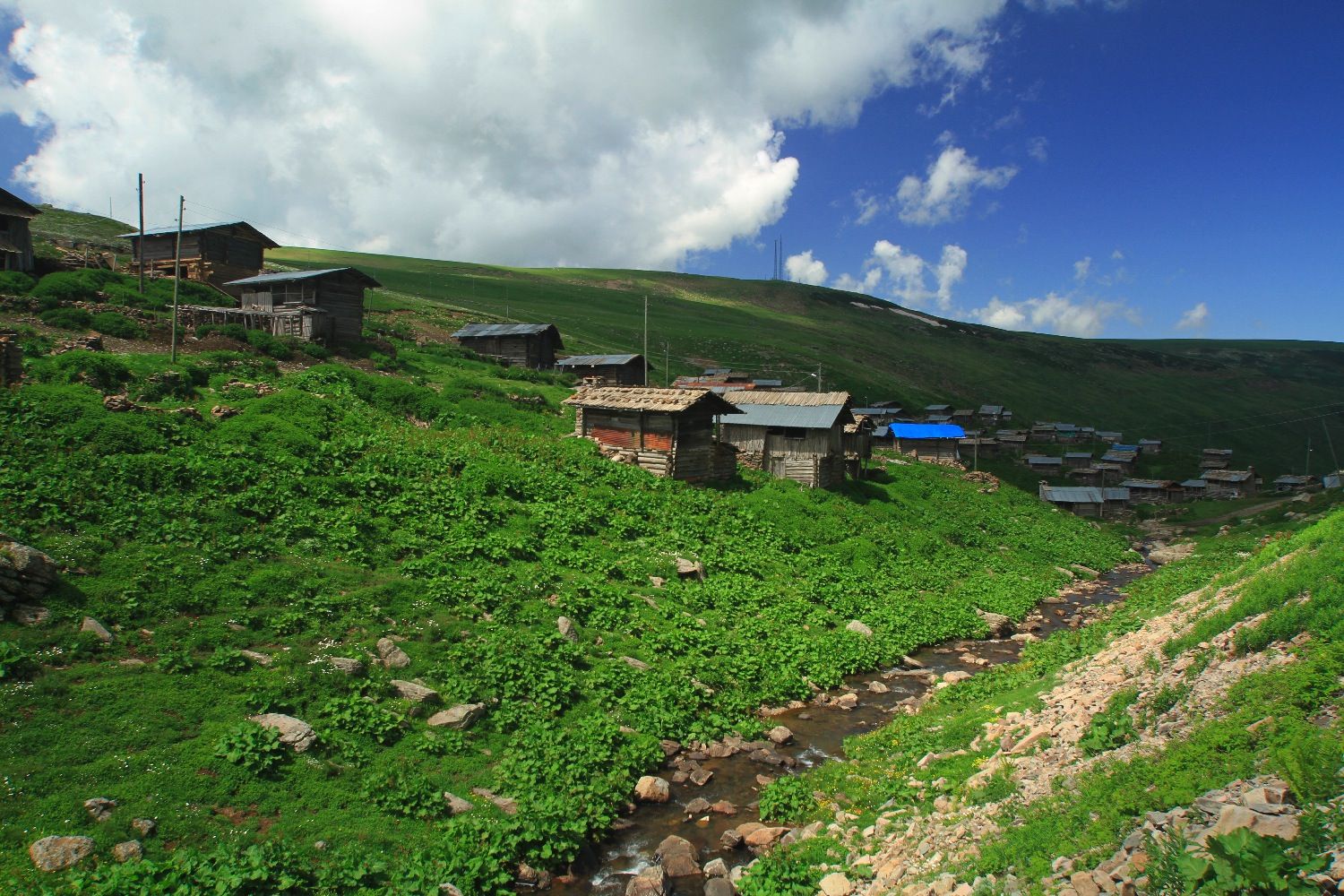 SLOW TIDINGS

Planning and managing this LAB
Available now: "Virtual Events Management: Theory and Methods for Event Management and Tourism". Chapter 2 of this book on "Planning and managing a virtual event" was written by Burcin Kalabay Hatipoglu and Karin Elgin-Nijhuis and includes a case study on the Heritage and Slow TourismLAB. read more >
[Posted 13 September 2023]

Slow Art Day 2023
Slow Down. Reflect. Discover. Engage.
Saturday 15 April 2023 will be Slow Art Day. Slow Art Day is a global event with a simple mission: help more people discover for themselves the joy of looking at and loving art. Below a few examples of museums, churches and other institutes offering Slow Art events. For more information about Slow Art Day and events in your neighbourhood, read more >
National Gallery of Canada in Ottawa, Canada >
Florence County Museum in North Carolina, USA >
Saint Paul's Church in Antwerp, Belgium >
Chichester Cathedral in Chichester, UK >
Royal Museums of Fine Arts in Brussels, Belgium > 

[Posted 1 February 2023]
Go Slow in 2023 
Slow-Adventure.com aims to offer a better type of adventure travel that helps restore the natural balance between people and nature and enriches the lives of all involved. The company empowers local communities to choose how visitors engage with their natural environments, and all slow adventures are designed and delivered by our local experts. By choosing Slow Adventure you contribute directly to the regeneration of the area you visit and become part of the slow adventure movement. read more >
[Posted 10 January 2023]

Slow Adventure Ltd Launched
Do visit the newly-launched booking platform slow-adventure.com to learn more about the breath-taking adventures on offer Scotland, Sweden and Italy.
Slow Adventure Ltd was born to continue to innovate and grow the research and development work done on slow tourism by the Slow Adventure in Northern Territories (SAINT) project.
read more >
[Posted 30 April 2022]
Slow Art Day 2022
Saturday 2 April 2022 will be Slow Art Day. Slow Art Day is a global event with a simple mission: help more people discover for themselves the joy of looking at and loving art.  read more >
[Posted 8 December 2021]
"Optimizing Slow Heritage Tourismscapes"
A special issue of the open source journal "Heritage" is now open for submission.  about this issue >
Publisher MDPI waives the Article Processing Charge (APC) for all papers submitted between 1 June and 31 August 2021. Deadline for manuscript submissions is 31 December 2021.  read more >
[Posted 15 May 2021]
"The Journey Inside" – Webinar on Modern Pilgrimage
On 7 May 2021, Business/Visit Finland offers the webinar "Matka Itseen – Webinaari Modernista Pyhiinvaelluksesta". Karin Elgin-Nijhuis will be contributing to this webinar and speak about Slow Travel and introduce the LAB. The majority of the presentations will be in Finnish.  read more >
[Posted 9 April 2021]
Slow Art Day 2021
On Saturday 10 April more than 100 venues will be hosting Slow Art Day events. Slow Art Day is a global event with a simple mission: help more people discover for themselves the joy of looking at and loving art.  read more >

[Posted 7 April 2021]
UNWTO
UNWTO reported on 28 January 2021 that "Experts foresee growing demand for open-air and nature-based tourism activities, with domestic tourism and 'slow travel' experiences gaining increasing interest."  read more >
[Posted 11 February 2021]
European Tourism Manifesto
European Tourism Manifesto, an alliance of more than 60 European public and private organisations, published its final paper on 9 February.
The title of the paper is "Call for action: Accelerate social and economic recovery by investing in Sustainable Tourism Development".  It offers "a non-exhaustive list of concrete investment proposals and reforms in Travel and Tourism, that would contribute to making EU countries' economies more resilient".
The investments are "grouped according to the EU flagship initiatives listed in the European Commission's Guidance to Member States on Recovery and Resilience Plans and can be integrated in the national recovery plans".
Slow Tourism is a recurring theme in this paper.  read more >
[Posted 11 February 2021]
SLOW DESTINATIONS was the theme of the third LAB meeting on 9 December 2020. The LAB meeting included two interesting cases: a Cittaslow certified municipality in the Netherlands and a "Slow Tourisme" region in Switzerland that offers "Slow Travel, Slow Sleep, Slow Food, Slow Wine, Slow City".
Interested partes from 24 nationalities listened to Joerie Minses and Michelle Hillebrand of the Dutch Cittaslow Alphen-Chaam, and to Véronique Hermanjat of the Swiss region Morges.
Questions raised include: How to be/become Slow as a municipality? Why "Slow" and not only "sustainable"? To be or not to be: a Slow Tourism destination, a Slow Destination, a Slow Food Travel Destination and/or a Cittaslow?
[Posted 11 December 2020] 
"LOCAL COMMUNITIES,
  GLOBAL RESULT" – words of Michele Rumiz that summarise well our LAB meeting about Slow Food Travel of 21 October 2020.
Eckart Mandler illustrated how local communities can indeed use their own gastronomic heritage as an engine for sustainable tourism and economic development. Participants were impressed by the success achieved in Carinthia and the thoughtful and holistic approach to destination marketing.
Burcin Kalabay Hatipoglu moderated the Q&A session with participants: "A great session. Key challenges that were addressed: local leadership; developing an integrated approach to tourism development based on the Slow Food philosophy; financing the development phase; involving stakeholders; impact assessment.
[Posted 24 October 2020]
WITH THE OCTOBER LAB meeting we contributed to the Terra Madre Salone del Gusto 2020-2021 programme. We were truly honoured to be invited. Terra Madre is the most important international Slow Food event dedicated to good, clean and fair food. The LAB meeting focused on Slow Food Travel.  read more > 
 [Posted 22 October 2020]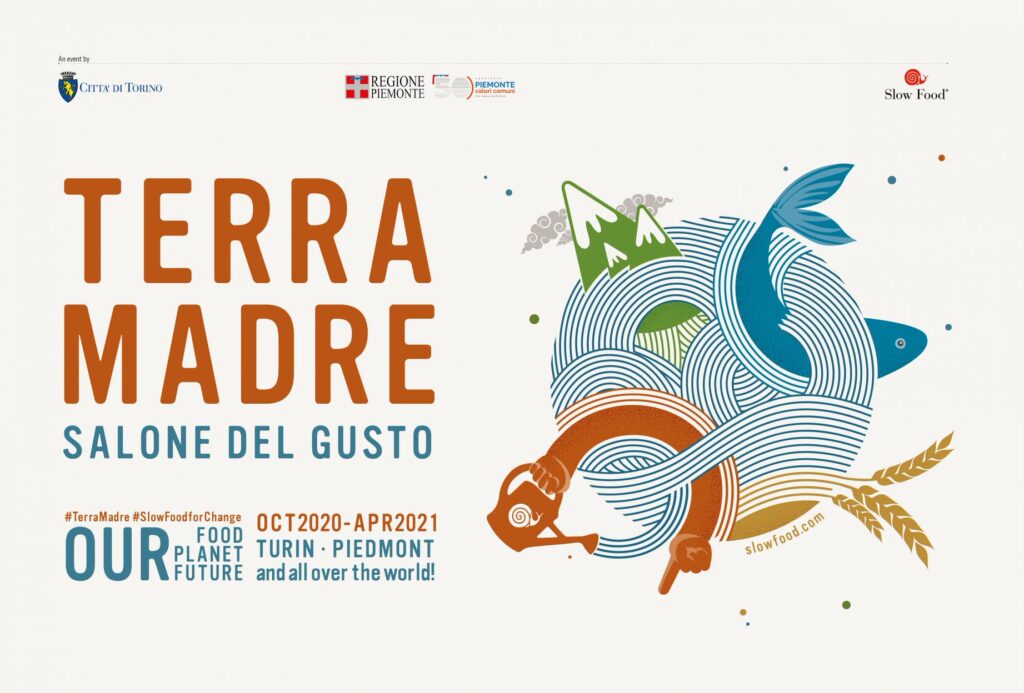 WE ARE LOOKING BACK on a most interesting September (2020) meeting in LAB. Speakers Sara Mair Bellshaw (Slow Adventure) and Celia Bull (Selkie Explorers) generously shared their insights into what are "Critical Success Factors for the Slow Adventure Organisation and Businesses". 
Participants learned about Sara Mair Bellshaw's  approach to engaging destinations, attracting and retaining ambassadors and ensuring the continuity of the successful Slow Adventure project.
Both speakers addressed the importance of partnerships, community, trust, well-being, empathy, "reading the customer" and creating immersive experiences. A summary of this meeting will be available for those who participated in this LAB.
 [Posted 3 September 2020]