Zanda Serdane (PhD)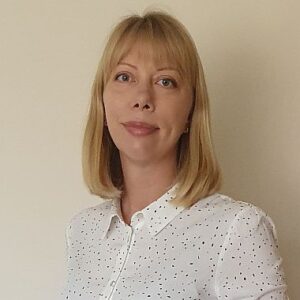 is a lecturer in tourism, events and hospitality at Christ Church Business School, Canterbury Christ Church University in the United Kingdom.
She has designed and delivered tourism and marketing related modules at undergraduate and postgraduate level in the UK and Latvia for more than ten years.
She earned her PhD in 2017 from the University of Salford, United Kingdom, where she was a Graduate Teaching Assistant. Her PhD thesis was on the subject of slow tourism and its underlying philosophy. She has also published papers on this subject.
Her research interests include destination marketing and management, travel experiences, and tourism policy implementation.
Prior to her academic career, Zanda has worked in the hospitality industry for seven years managing a family-run holiday centre. 
James Simpson (MA) is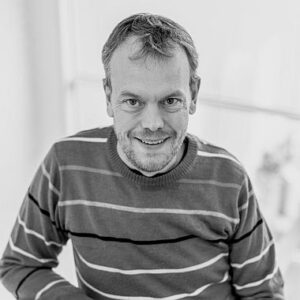 project manager for St. Olav Waterway, a pilgrimage route in the Finnish archipelago and Åland Islands and part of St. Olav Ways, a Cultural Route of the Council of Europe.
He focuses his work on the use of natural and heritage spaces for well-being and tourism, spaces where people and places meet.
St. Olav Waterways was created by a three-year Central Baltic Interreg project and is now being further developed through a two-year grant from The Finnish Ministry of Culture.
Joerie Minses (40)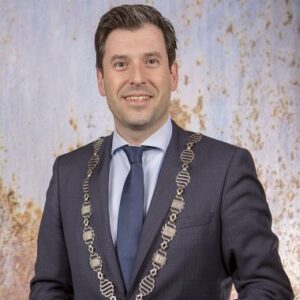 has been mayor of Alphen-Chaam, the Netherlands, since 2014. The municipality of Alphen-Chaam has been Cittaslow certified for over 10 years.
Cittaslow is the international quality mark and association for small municipalities (up to 50,000 inhabitants) that focuses on people in a sustainable environment.
Cittaslow strives for a high-quality living environment with a strong social community that is supported by the municipality. This is reflected in values, such as authenticity, hospitality, respect, time and attention for each other. Nature and landscape, identity and cultural history are also important elements.
Continuous and consistent work based on this philosophy distinguishes a Cittaslow municipality such as Alphen-Chaam from other municipalities.
The international association of municipalities Cittaslow originated in the Slow Food movement and was founded in Orvieto, Italy, in October 1999.
Michelle Hillebrand is 

a member of staff of the municipality of Alphen-Chaam (ABG municipalities) in the Netherlands and responsible for tourism and leisure.
Michelle studied tourism management at NHTV Breda University of Applied Sciences and specialised in destination marketing. For her thesis, she researched the propagation of regional identity by tourism-recreational entrepreneurs at the HZ University of Applied Sciences.
Michelle is working daily on the execution and implementation of Cittaslow in Alphen-Chaam, especially in the field of leisure economy, recreation and tourism.
Véronique Hermanjat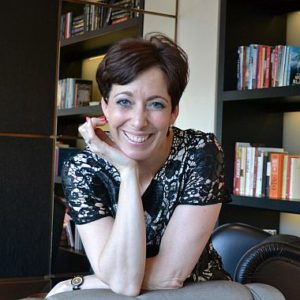 is a tourism delegate for Morges Region in Switzerland. Since 2018 she has been fulfilling the role of project manager "Slow Destination Morges Region" programme for ARCAM-Association de la région Cossonay-Aubonne-Morges.
Earlier/other roles include CEO of Passion for People (since 2008); general manager at IST-International School of Tourism Lausanne (2008-2018); professor at EHL-Ecole hôtelière de Lausanne (2007-2009) teaching International Tourism Management; general manager of the Nyon Tourism Board (1999-2008); public relations adviser at Gretz Communication Burgdorf; event manager at the Convention Centre Montreux.
Michele Rumiz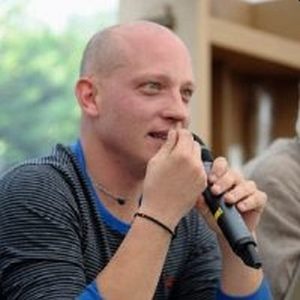 is director of the Slow Food Travel programma at Slow Food International.
London School of Economics (LSE) graduated Michele Rumiz has relevant experience in the development of value chains in the agri-food sector, with a specific focus on food, tourism, and sustainable rural development.
Slow Food is a global network of communities, founded in 1989 to prevent the disappearance of local food cultures and traditions, counteract the rise of fast life and combat people's dwindling interest in the food they eat, where it comes from and how our food choices affect the world around us.
Eckart Mandler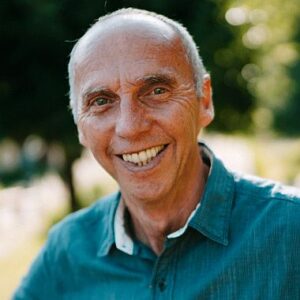 is the founder of Slow Tourism Projektmanagement GmbH and project manager of Slow Food
projects in Carinthia. 
This is his story:
"My name is Eckart Mandler, 63 years, living in Carinthia.
I grew up in a small mountain village in Carinthia, Austria, and from birth on I have been very connected to nature. My parents ran a small farm and a small guesthouse, where I worked as a child.
From 1990 – 2010 I built and managed the first nature and herbal hotel with 50 beds in Austria according to ecological principles.  At the same time I developed my home village Irschen im Drautal into the first herbal village in Austria. The aim was to better exploit the potential of a small, remote mountain village in the southern Alpine region and to build on the strengths of the landscape and the people of the village.  The knowledge about herbs, the natural occurrence of wild and garden herbs as well as the desire to pass on the experiences of the older generation to the young people in the Dorf lives on until today.
My personal lifestyle and my professional activities are closely connected with nature, because I, as a human being, am also part of nature.  In my work as a tourism consultant and project developer, I have therefore been involved for more than 40 years with the topics of hiking and nature tourism, slow tourism and the connection of food and food with the natural resources of regions and villages.
This was also the reason why I was commissioned by the Provincial Tourism Organization and the first Slow Food Travel destination in Carinthia to develop a new project for Slow Food in Carinthia. Since 2015 I have been working as Project Manager for Slow Food projects in Carinthia.
Slow Food Travel was developed in close collaboration with Slow Food International and its partners in Kärnten and has since become a model for linking agriculture, tourism and the regional food trade.
After an excursion to Slow Food in Bra, Italy, in 2017, the idea of the Slow Food Villages project was born. The project has now been successfully implemented in Carinthia for three years, bringing the philosophy and activities of Slow Food to the villages of Carinthia."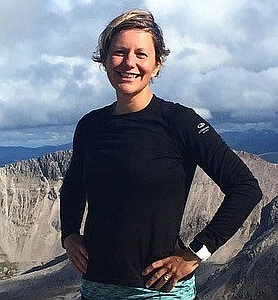 Sara Mair Bellshaw is the Senior Innovation Manager at the University of the Highlands and Islands' Centre for Recreation and Tourism Research in Scotland and focuses mainly on applied practical research projects that involve tourism product development and tourism marketing.
Sara coordinated Slow Adventure in Northern Territories (SAINT), a project co-financed by the Northern Periphery and Arctic Programme, which drew together a range of partners in Ireland, Finland, Norway, Iceland, Northern Ireland and Sweden.
Sara has focused on turning the slow adventure concept into a marketable product by working with businesses to cluster, collaborate, create and promote new Slow Adventure® experiences, and is working with the industry, including the European Travel Commission and their NTO members, to develop the movement further.
Sara has a background in economic development, destination and tourism marketing, sustainable communities and project management, and continues to advocate for slow, strategic and responsible tourism throughout her work.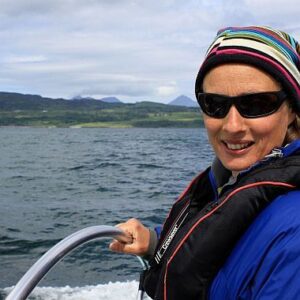 Celia Bull
 is
an experienced yachtswoman and climber who began sailing in the late 90s when she joined a 10-metre yacht in Greenland.
Entranced by the wildness of the high latitudes, she crewed on a charter boat, working out of the Falkland Islands, and visited South Georgia and Antarctica during film work with the BBC's Blue Planet team.
Following this unique, edifying experience, she bought her own boat, Ada II, and returned to the South Atlantic. For five years, Celia sailed with expeditions and charters in Patagonia and South Georgia and led an all-female trip to Antarctica. Celia lived and sailed with her baby son Dylan on Ada II before settling down for a few years in Chile.
When Dylan was three, she found and bought Selkie in Croatia. Selkie became their home, and they worked their way back to the UK and up to the Isle of Eigg, where they now live and run a croft as well as Selkie Explorers.